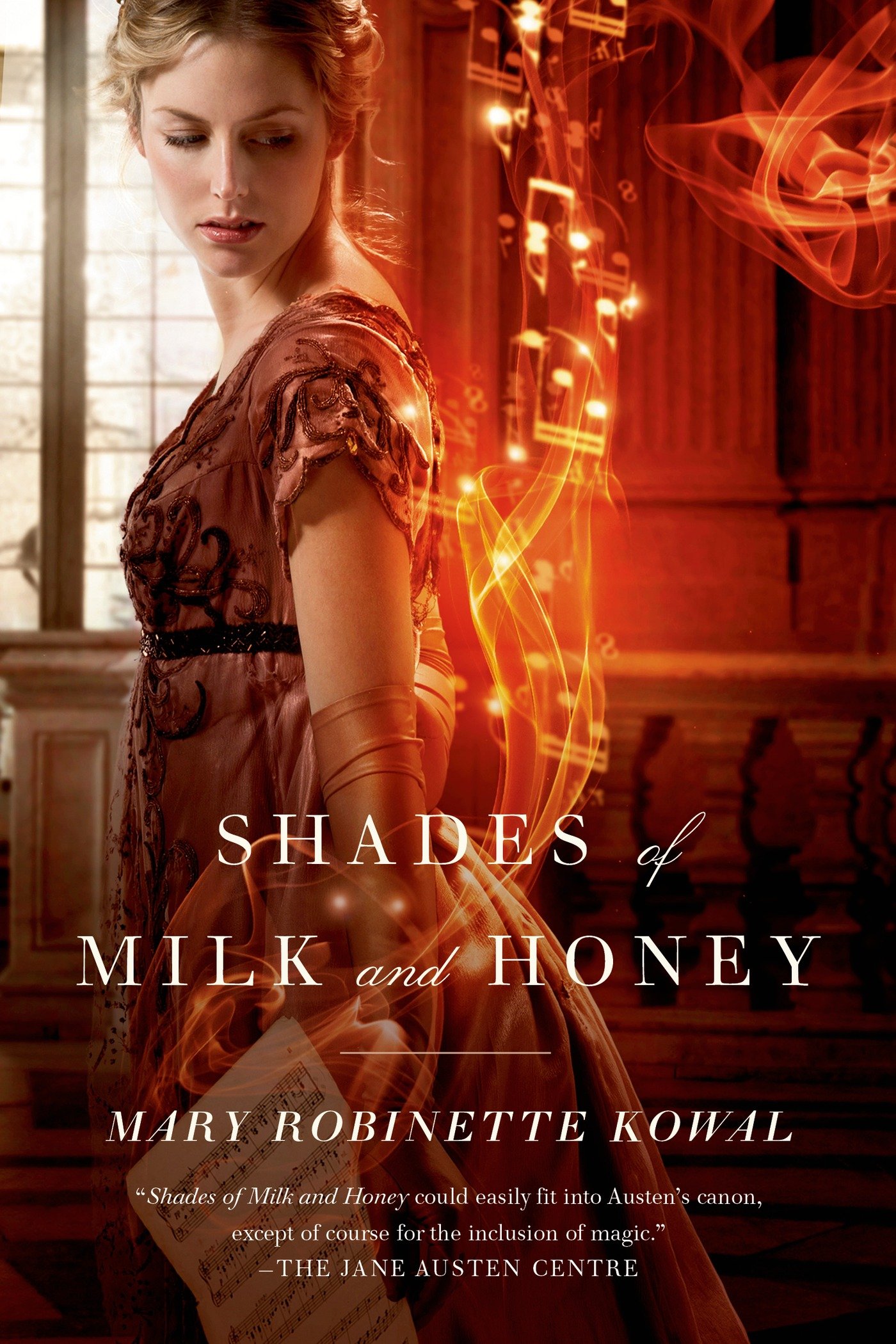 We start today's sermon with a reading from the Book of Kowal, volume 1, page 71, where we join two characters mid-conversation:
'…Would you enjoy a play where you saw the mechanicals exposed? For me, it is much the same. I want the illusion to remain whole. If someone thinks about how it is done, then I have failed in my art.'
At last Jane understood his complaint and how she had transgressed at the ball and then again here, but her own principles were different. 'I have always thought that an educated audience could more fully appreciate the effort which went into creating a piece of art.'
'The effort, yes, but I want to transport the audience to another place; I do not want them to think of effort or technique.'
Jane was silent. She did not agree with him, but knowing now his feelings on the matter, she resolved to avoid offending him in the future. 'I can enjoy both, Mr Vincent. I assure you, your art is affecting…'
– Shades of Milk & Honey by Mary Robinette Kowal
When I read that conversation I almost leapt out of my chair in delight. It's an echo of a conversation that Laura and I have had a number of times, though we weren't weaving strands of glamour at the time, and we very seldom attend Regency era balls, on account of being born 200 years too late.
I enjoy picking apart the arts, examining and understanding how an effect is achieved. Whether it's a book, a film, a painting, a computer game, whatever the medium, looking at how it ticks adds to my enjoyment. It creates extra layers of pleasure to understand how it is affecting me, how the creators achieved their goals.
Laura, like Mr Vincent, prefers the illusion to be maintained. Her most common complaint about proof-reading for me, apart from misused commas, is that it has made her more critical in her reading. Thanks to critiquing me she can now see some of the tricks other authors are using, as well as the weaknesses in their work, and that detracts from her engagement in their stories. Her eyes glaze over when I get excited about camera angles, story arcs or panel layouts. It's just not her thing.
I loved seeing these contrasting views of art explored in Shades of Milk & Honey, and the way that it became a driver for character conflict. It was a great moment of seeing my own relationship there on the page. Though I am somewhat less sensible than Jane, and Laura is far less brooding than Mr Vincent.
Intriguingly, the other work I mentioned in my previous ramblings about this book also explores perspectives on art. Gillen and McKelvie's Phonogram shows the power of music as channelled by listeners and fans, whereas their more recent The Wicked + The Divine puts the power in the hands of the musicians. It's a different angle, but a related one, in which they've shifted focus from the transported audience to the artists putting the pieces into place. The more I think about it, the more common strands I'm finding in these two very different stories, and in the novel ways they use fantasy to cast light on the real world.
How do you prefer to experience art? Do you like to know how it works, or prefer to leaves the mechanicals unexposed? And have you read any other stories that raise this question?
*
Having got Lies We Will Tell Ourselves out there into the world I'm knuckling back down to concentrate on my freelance ghost writing. The other day I had to check whether a sword really can cut through someone's arm during a fight. It turns out that the answer is yes, and that the internet is full of videos of people cutting up bones. Make of that what you will.
Science fiction writer W Lawrence, who I interviewed a while back, is running a giveaway in which you could win a free copy of his book Syncing Forward. I can't get the embedded like to work in the preview of this post, but hopefully after this paragraph you will see a clickable link by which you can go and enter the draw. Because I'm all about the free sci-fi while I ramble about fantasy this week! Giveaway below:
<a id="rc-6638516c1″ class="rafl" href="http://www.rafflecopter.com/rafl/display/6638516c1/" rel="nofollow">a Rafflecopter giveaway</a> <script src="//widget.rafflecopter.com/load.js"></script>