Sometimes a book can be worth your time but not blow you away. I've read a few books like that recently, ones that I enjoyed enough to recommend but that didn't inspire me to write entire blog posts. These are all worth your time, even if I'm not running round evangelising about them.
The Name of the Wind by Patrick Rothfuss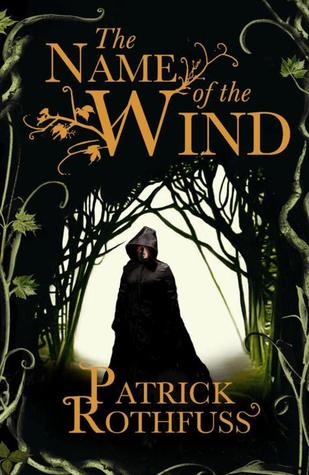 There's been a lot of fuss about The Name of the Wind in recent years, so I finally gave it a go. It's a wizard coming of age story, the most notable predecessors for which are Harry Potter and Earthsea. This is definitely much more Earthsea in tone and content – a secondary world fantasy full of darkness and trouble. But it's more late J K Rowling than Ursula Le Guin in length, clocking in at about 660 pages.
It has a slow start, odd pacing and an ending that provides no closure, which after that many pages is frustrating. On the other hand it's very well written, the central character is engaging and his struggles with economic hardship add an unexpected and interesting element to a classic style of story. Once I got past the first fifty pages I really enjoyed it, and I want to know what happens next, but damn those first fifty pages tried my patience.
Ack-Ack Macaque by Gareth L Powell
I've been meaning to read Ack-Ack Macaque since Joshua Stanton reviewed it. It's an adventure story about a cigar-smoking monkey fighter ace. Even without its airships and alternate history elements I'd have been in.
This isn't the story I expected, less madly anarchic and more science fiction than I thought from the concept. It's still fun, action packed and scattered with interesting ideas, like bullets sprayed by an onrushing Spitfire.
But the question of whether to read this book comes down to one thing – does a talking, smoking, gun-toting monkey appeal to you? If yes then you're going to want to read it. If not then you aren't, and shame on you, because surely everyone loves monkeys.
The Hundred Years War by Desmond Seward
I only re-read Seward's The Hundred Years War for a piece of freelance work, but I'm glad that I did. It's a fascinating and highly readable chronological history of the long war fought between England and France from 1337 to 1453. You get a feel for the characters of the period, fascinating figures such as Bertrand du Guesclin and the Black Prince who you might otherwise hear nothing about. And while it occasionally turns into a string of back-and-forth battles and pillaged villages, that's a sadly accurate reflection of the whole bloody mess.
If you're interested in picking up some political and military history and you don't want to get bogged down in turgid academic writing then this is worth a read.
What else?
What are the rest of you reading? What would you recommend that you've stumbled across of late? Please feel free to share some recommendations below.